Inline Embossing & Diecutting System
Synergy TSI excels at combining embossing and diecutting in one operation.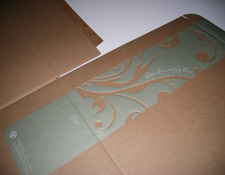 Synergy engineers the mounting of the embossing dies to match the cutting rule precise height while compensating for the stock thickness. This results in fast and easy simultaneous embossing and diecutting with a minimal increase in cutting press pressure.
Synergy's innovative split-block technology allows for fast and easy on-press make-ready. All embossing dies are pre-mounted in print register. On-press adjustments, which are extremely easy to make, are drastically reduced or eliminated.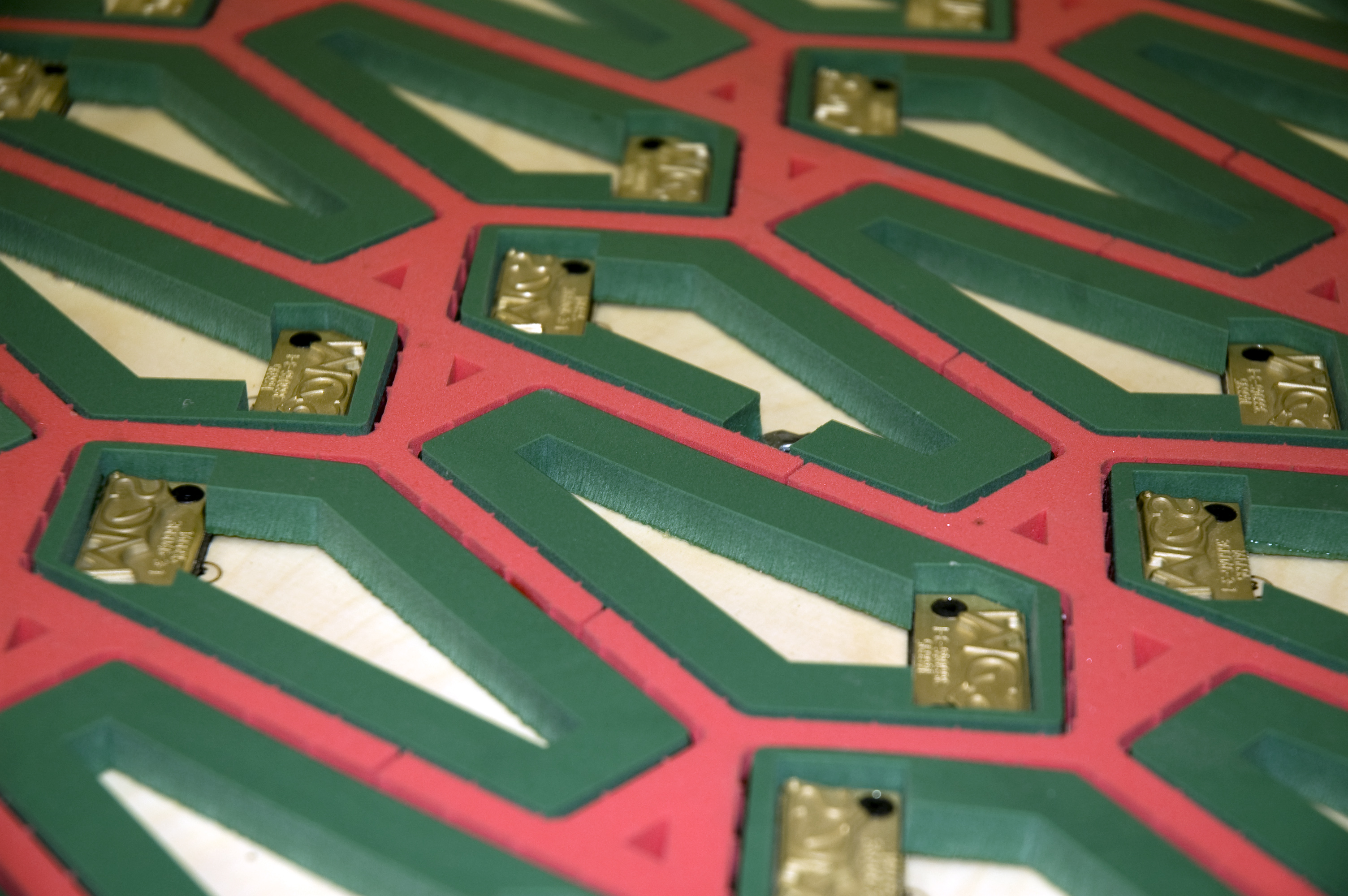 Combining the use of milled 1 mm steel cutting plates with embossing makes it possible to emboss below the surface of the cutting plane. Synergy TSI recesses the cutting plate to accept the embossing counter below the level of cutting to reduce sheet draw. This results in significantly less sheet tension for smoother sheet flow with less nicking.