ELCEDE Automated Rule Preparation
The ELCEDE CimLine rule processing system incorporates the most advanced technology available for the preparation of rules.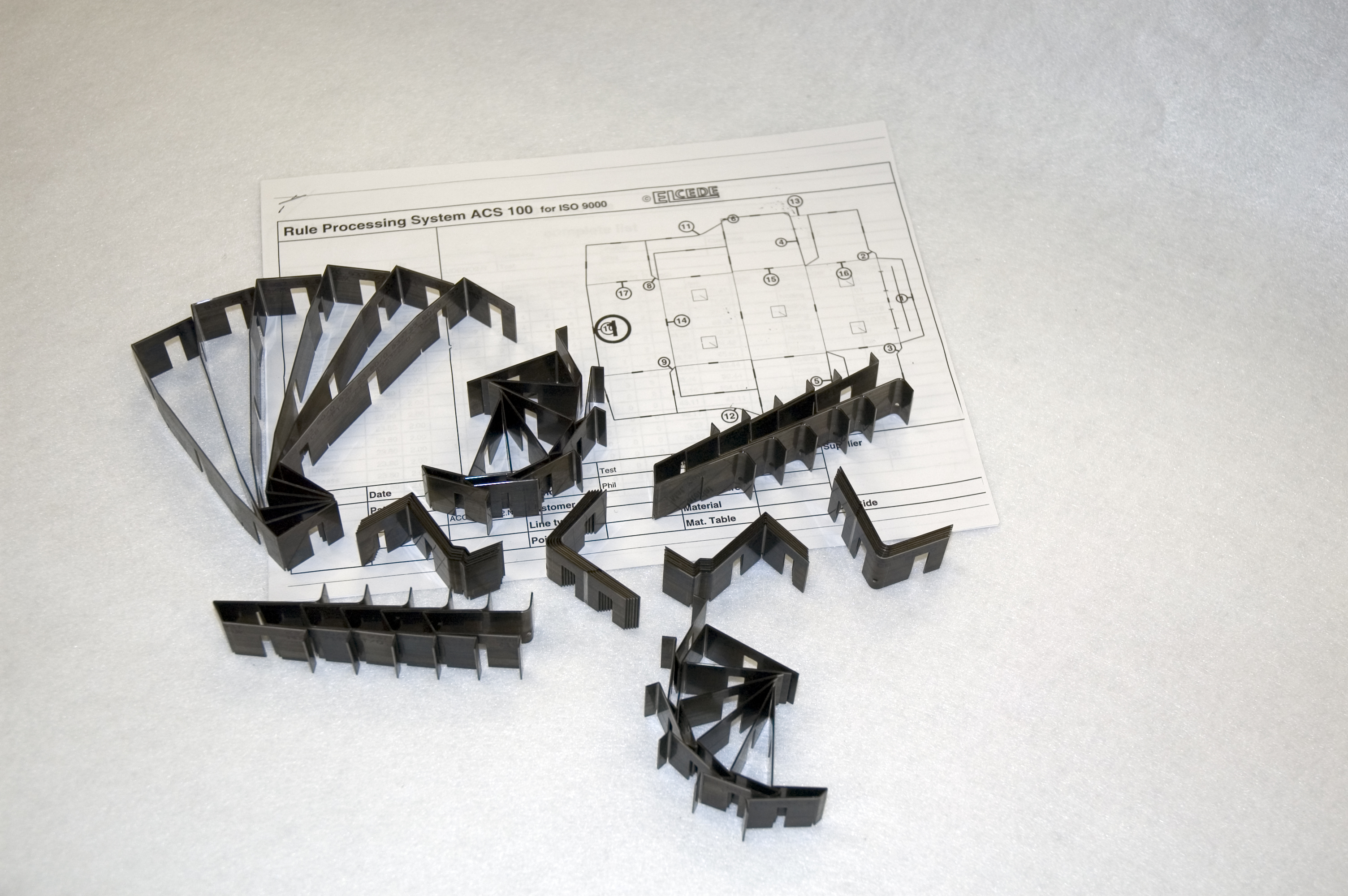 The CimLine system from Synergy TSI is the most reliable rule processing system available to produce fully prepared rules. Multiple exact duplicate bent rule sets can be processed at any time. The CimLine system has features available on no other rule processing system. All sharp bends are undercut. Bending cutting rule at sharp angles causes metal distortion which results in an increase in cutting rule height at the bend. Undercutting sharp bends eliminates make-ready points, improving knife life and reducing spot-up time.
Typically, mitres can fail and break over long runs causing stripping and blanking problems due to the break down of rule joints. The CimLine process provides the ability to broach rule, creating minimum radius bends and mitre-less joints. Both of these features improve die life, waste stripping and blanking.
The CimLine system generates fully illustrated knifing documentation used to organize and number all pieces of rule. This documentation assists in the quick and easy reordering of partial or complete sets of rule in the future and is also useful for ISO purposes.